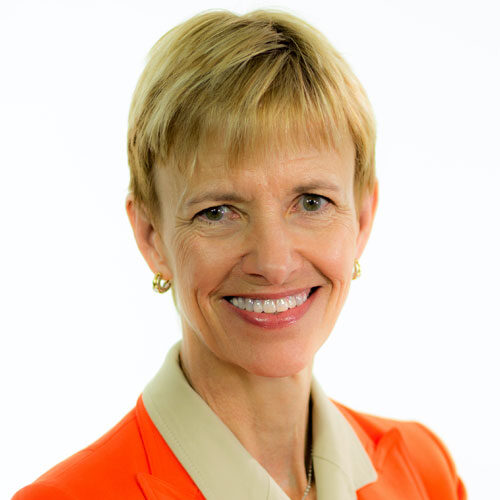 Co-founder and Managing Partner
Cathy Eckstein is founder and CEO of Cornerstone CMO, helping organizations develop a compelling strategy and strong systems of accountability and measurement to ensure attainment of the strategic vision. She often serves as a part-time member of an organization's executive team, providing additional support as needed. She has over twenty-five years of leadership experience with organizations ranging from startups to global Fortune 500 companies across a variety of industries, including technology, software, energy, consumer goods/services, financial, retailing and not-for-profits. Prior to founding Cornerstone, Cathy served as President of OneGuard Home Warranties, Chief Marketing Officer of Insight Enterprises, SVP Marketing at Ingram Micro, and held senior marketing positions with the Kellogg Company and Clorox Company.
She began her career as a CPA with Deloitte. Cathy earned a Bachelor of Science degree in Industrial Management from Purdue University and an MBA from University of Chicago. She is a member of the Investment Committee for the Arizona Founders Fund and is actively involved in evaluating the strength of the go-to-market strategies of potential investments.